Plenary
Richard Harman, CEO, AGBIS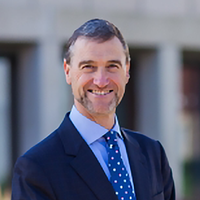 Richard Harman was educated at The King's School, Worcester, followed by Trinity College, Cambridge, where he read English. Having spent two years working for an academic publisher, he decided his real vocation was in teaching. After five years at Marlborough College teaching English and Drama, during which time he also completed his PGCE at Exeter University, he spent 12 years at Eastbourne College. Progressing from Head of English to Housemaster of a Sixth Form girls' house to member of the Senior Management Team, he then became Headmaster of Aldenham in September 2000 and thence to Uppingham in 2006. After a decade leading Uppingham and 32 years overall in teaching, he embarked on a third career as Chief Executive of AGBIS. Richard is much enjoying the challenges at AGBIS, having been Chairman of the Boarding Schools' Association for 2011-12 and Chairman of HMC for 2014-15.
Mark Taylor, Chairman, AGBIS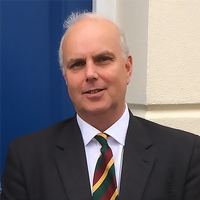 Having worked in the City, my career as a Bursar started in 1993 at Cranbrook School, appointed to Dulwich Prep School, Cranbrook in 1996, Bedales Schools in 2003 and the King's School, Canterbury in 2010. I joined the Independent Schools' Bursars Association (ISBA) Committee in 2007 and was elected ISBA Chairman from 2013 – 2016. In October 2008 I was elected a fellow of the Royal Society for Encouragement of the Arts (FRSA). I have sat on both the ISI and BSA Board as a Director and I am currently an ISI Compliance Inspector. I was a Director on the ISC board and I am currently a Governor of Tring Park School for the Performing Arts, Chair of the East Kent Schools' Together (EKST) Partnership Finance Committee as well as being on the advisory board for the Institute of Development Professionals in Education (IDPE). Elected as Chair of AGBIS in 2019 and Vice-Chair of the ISC from Jan '21. Appointed as a Trustee of the Turner Schools Multi Academy Trust in Dec' 20.

Julie Robinson, CEO, Independent School's Council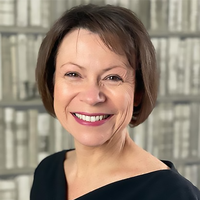 Julie Robinson began her career as a teacher, housemistress then head of prep schools. Julie led on education and training for the prep schools association, IAPS, then joined the Independent Schools Council in 2015. ISC's small team of staff has been described as "sleepless champions of the sector", representing independent education at national level in the media and across government departments. ISC's data analysis informs advocacy of the sector and Julie promotes sector-wide campaigning, appearing in the national media (including Newsnight, Sky, BBC and Channel 4 News, The Today Programme) and contributing to books and articles.
ISC is a coordinating body bringing together the associations representing heads, governors, bursars and schools (AGBIS, GSA, HMC, ISA, IAPS, ISBA and the Society of Heads) along with affiliates BSA, COBIS, SCIS and WISC, to inform and promote the sector, rebutting untruths and explaining the value of independent education to wider society. ISC provides a vital route into government policy for independent schools groups as well as presenting a united front for the sector at large. Julie is a parent and a school governor for a state school and an independent school.
Jonathan Simons - Director & Head of the Education Practice, Public First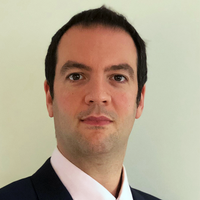 Jonathan Simons is a Partner, and Head of the Education Practice, at the strategy and public policy consultancy Public First, which works with some of the biggest organisations in English education to help them address policy questions, shape their message and engage with government.
Jonathan has spent the past fifteen years working in and with government on education issues – eight years in government including 2.5 years in the No10 Strategy Unit; as the Head of Education for the think tank Policy Exchange; and working in international education for the global charity Varkey Foundation. In these roles, he has written extensively on all elements of the English education system and is a frequent media commentator and columnist.
Jonathan is a Trustee of Education Development Trust, a member of the UCAS Advisory Council, and the co-founder of Ark Greenwich Free School.
Professor Joe Nellis - Professor of Global Economy and Deputy Dean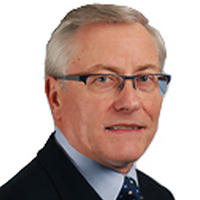 Joe is Professor of Global Economy specialising in macroeconomic analysis and policy, business environmental analysis and strategic thinking for managers. He is also Deputy Dean and the longest serving member of Cranfield School of Management's Executive Board. He has previously served as Director of the School and Pro-Vice-Chancellor of the University.
He has held Visiting Professorial appointments at various universities in Germany, Belgium, Austria, the Netherlands, Hungary, USA, and Ghana. Joe has published 19 research and subject-based books and over 200 academic and practitioner journal articles.
He is an experienced contributor to a wide range of national and international conferences and is a consultant to a number of organisations in the areas of strategy and business environmental analysis, strategy formulation and management development.
He has served two years in Ghana as a VSO teacher and was formerly Chairman of Wellingborough Homes Housing Association.
Vanessa Ward - Chief Inspector, ISI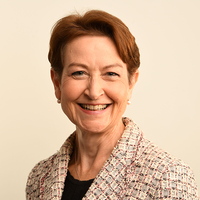 Vanessa joined ISI in February 2021 in this newly merged role. After graduating from the University of Edinburgh with MA (Hons) in English Literature, Vanessa attended the College of Law in London and Guildford before qualifying as a solicitor with first class honours. She practised for a number of years in London, specialising in commercial and media law. Having retrained as a teacher, her career in education leadership includes the headship of one of the highest performing state schools in the UK. While a headteacher, Vanessa was a member and elected vice-chair of the local authority schools forum.
Vanessa joined Ofsted as one of Her Majesty's Inspectors Education (HMI), where she led inspections in both the state and independent sectors. Vanessa was seconded to the newly-formed Unregistered Schools Taskforce, which conducted criminal investigations into illegal educational provision. Vanessa also has commercial experience building a successful education consultancy practice supporting school improvement. She has combined this with her work as a School Improvement Partner (SIP) for Achieving for Children in Richmond and Kingston local authorities, while continuing her work with Ofsted as an Ofsted Inspector. Vanessa has also served on a school governing body as both foundation and parent governor, including chairing the governors' personnel committee.

Breakout A - Equality, Diversity & Inclusion
Maria Strauss - Partner, Farrer & Co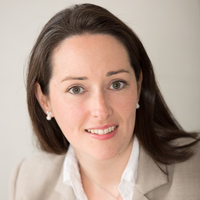 Maria Strauss is a Partner in the employment team and Safeguarding Unit at Farrer & Co. Her practice includes advising schools on all aspects of pupil or staff issues ranging from handling cases of sexual misconduct, be it issues involving adults and children or peer on peer abuse and all types of equality law issues and cases. Maria acted for Churches and schools in IICSA and more recently for high profile schools in the context of the "Everyone's Invited" movement. Maria led on the development of Farrer's domestic abuse guide for employers, co-leads the Farrer's Investigations practice and recently trained as an "Achieving Best Evidence (ABE) investigator" specialising in investigations involving children. She was the lead author on the AGBIS EDI Resource of Governors.

Breakout B - Safeguarding/Risk
Sam Coutinho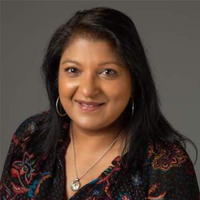 Sam is a qualified accountant and for 22 years provided internal and external audit, and advisory services to independent schools in 3 specialist audit firms. Since 2019 she has provided risk and governance advice to the education and charity sectors. She has a number of governance roles including a governor of an independent school, chair of a cancer charity, a member of a Multi Academy Trust, , a governor of state school and more recently trustee of AGBIS. All these roles give her tremendous insight into the governance and risk challenges facing those charged with governance including the risks they need to manage.
She has always questioned whether doing what we have always done in the way that we have always done it, is going to drive our schools to be the best they can be. She is passionate about building resilience in schools and working with bursars and their boards to get it right. She has never been afraid to positively disrupt and help her clients address some of the uncomfortable challenges they face.
Nigel Taylor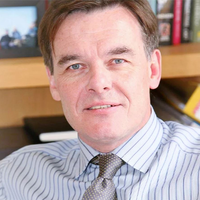 Nigel Taylor was an Independent School Head for 26 years. He is a Board member of AGBIS, and a governor of five schools. He is a former Board Member of Surrey Safeguarding Children's Partnership, and an accredited NSPCC consultant, specialising in safeguarding investigations and training in affluent environments. He is a consultant to CPOMS, the UK's leading provider of safeguarding software.
Breakout C - Creating Psychological Safety: what is it and how do you create & maintain it
Kim Gregory, Leadership Coach, Evolve Leadership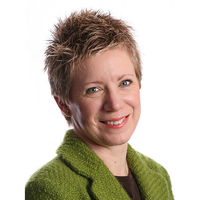 As a Leadership Coach since 1998, specialising in working with Headteachers since 2009, Kim enables leaders to lead effectively (themselves and others), to manage rarely and to actively resist micro-managing.
Prior to becoming a coach almost 25 years ago, and before completing her MBA at Ashridge, Kim was a Human Resources Director with DHL, after holding senior HR roles within American Express and Marks & Spencer.
Her website is www.evolveleadership.co.uk and she can be contacted on [email protected]. In her work as a Leadership Coach, she focuses on being a trauma-informed coach and enabling vertical / adult development in her clients.
Breakout D - Securing your financial future
Tracey Young, Partner and Head of Education, haysmacintyre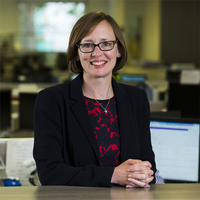 Tracey Young is a Partner and Head of Education at haysmacintyre. She has been advising the charity and education sector for over 20 years and now specialises in supporting independent schools.

She provides her clients with audit and accounting services, and has a strong track record in financial due diligence on mergers and acquisitions. Tracey is often asked to advise boards on governance, risk management and financial reporting.